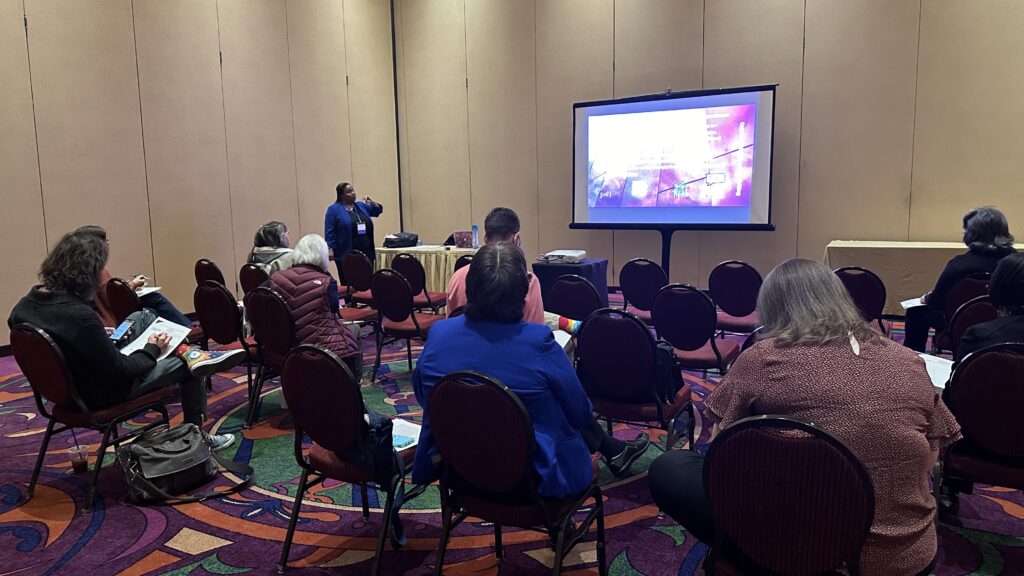 This year's ALER Annual Conference was held on November 9th-11th in Santa Fe, New Mexico at the Hilton Santa Fe Buffalo Thunder. I presented my session, C.O.U.N.T. on Creating Authentic and Relevant Writing Experiences in the Classroom. Not only did I get the opportunity to present strategies that I have developed and researched for several years, I got to learn from so many talented literacy educators and researchers.
While there, not only did I get to teach and learn, but I was also able to get in some fresh air/ exercise (COLD air) and relaxation– while taking in the beauty of the sovereign Native American land. Some highlights of my visit included: a visit to Bandelier National Park (where I seen up close the ancient cave dwellings and petroglyphs), and we took a quick visit to Taos–in which the beautiful mountains, mesa, ski resorts, and Rio Grande all reside.
It was a perfect mix of taking care of business, and allowing a little time for leisure. I love what I do, and wherever I go, I try to give it my all professionally–but I also try to learn about and appreciate the communities in which I visit. Thank you ALER for having me, and I look forward to submitting my presentation for publication in the next journal. I look forward to next year!