With all of the work involved in our profession as educators, many  frown upon having to attend additional professional development and conferences. In my opinion, the awkwardness of not knowing anyone, and having to introduce myself to people, then sharing where I have been as a "scholar" can be intimidating and unnatural to me.  This is because I have the heart of a traditional teacher, and we are often never asked about our service to students, we just simply "teach", with no explanation needed.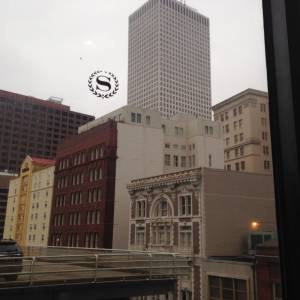 On October 1-4th, 2015, on my own dime, I had the opportunity to travel to New Orleans, and present my ideas (R.A.P. Literacy Learning) on how to implement popular culture into literacy teaching methods. In return, I came away with so much more- I was able to reflect on the direction and service in my career thus far, and look forward to many years of change, innovation, and promise.
Although much of my service as an educator has come by teaching, developing skills, and instilling confidence in students from many cultural backgrounds from around the world, I always asked what more can I do? Attending this conference has renewed my mind, and let me know areas in which I still need to grow in. Here are some reflections and highlights from the 25th Annual National Association for Multicultural Education International Conference:
Future educators–  I was overjoyed to attend a panel session featuring students, staff, and faculty from the University of Connecticut's College of Education. The students each shared their very personal perspectives as to why they choose to become an educator. They reflected upon the challenges of training to be an educator, and then becoming an educator who has come from underprivileged and misrepresented backgrounds. The support that UCONN's LID (Leadership in Diversity) program is providing is phenomenal! I shared with the students my appreciation for their passion for the field of education. I also shared the importance of making connections with their faculty, and the relevance of providing a network of support from staff and other peers (being people of color attending a predominantly white campus). Our experience in networking is often lacking as people of color, due to many people (myself included) being first generation college students, and not "knowing" anyone to network and collaborate with. My passion for education and teaching got me through my undergraduate years, however, I wish I was more connected and able to work on educational projects with the faculty at my undergraduate institution. I received an excellent education in a teacher education program, and I look forward to giving back to the future students by developing a mentorship, leadership, and support group with students of color and diverse backgrounds that lack representation as educators and faculty in schools. Having a vision is so important in our field. One student mentioned that it took "one teacher that cared" to make a difference in changing their life. The bonus for many students, is to have that one teacher that has persevered through the same struggles as them.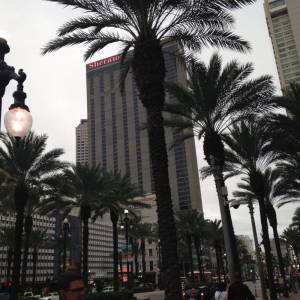 Keynote Highlight– Dr. Geneva Gay discussed during the Saturday morning keynote address that we have progressed in several areas of social justice and multicultural education, but in many ways we have not progressed as much as we think.  Dr. Gay also mentioned that the scholars who have been teaching and sharing their wisdom for years, need to begin to reach out to a new generation of scholars and social justice advocates. Her discussion closed with a note for younger scholars- that they should not just settle with what her generation of scholars has developed and worked diligently for change, but to add to the discussion, and delve into new issues that have not been addressed. There is always more work to be done.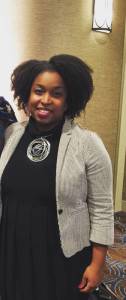 Networking and Inspiration– To be honest,  most attend conferences for a getaway from their campus, and to meet and network with new people.  They go to share their ideas through presentations and panels. At NAME 2015,  I was pleased to meet many  who were liked minded, and had the same hardworking mentality that most educators have. It is always an amazing experience to see many different ways to tackle similar issues. I always pray that I can give the same inspiration to others that I receive when I meet new people at events such as this conference. After attending, I always ask–what can I apply immediately? How can I be more to those  whom I serve in my profession? Though I have a long way to go when it comes to networking, I am always excited to have opportunities to learn new things, and meet other professionals working towards similar goals that I am.
If you ask an educator their philosophy of teaching, they often say they hope to instill the desire for "life-long learning" into the lives of their students–but are they really challenging themselves to do the same? Attending and presenting at conferences such as this, allows for you to express your creativity, evaluate your teaching methods as an educator, and assess your needs. I am grateful for the courage it takes to attend events that are exposing me to new places (and faces). I will continue to develop and enhance my craft, and I look forward to any opportunity to make my students' and my colleagues teaching and learning environments better.