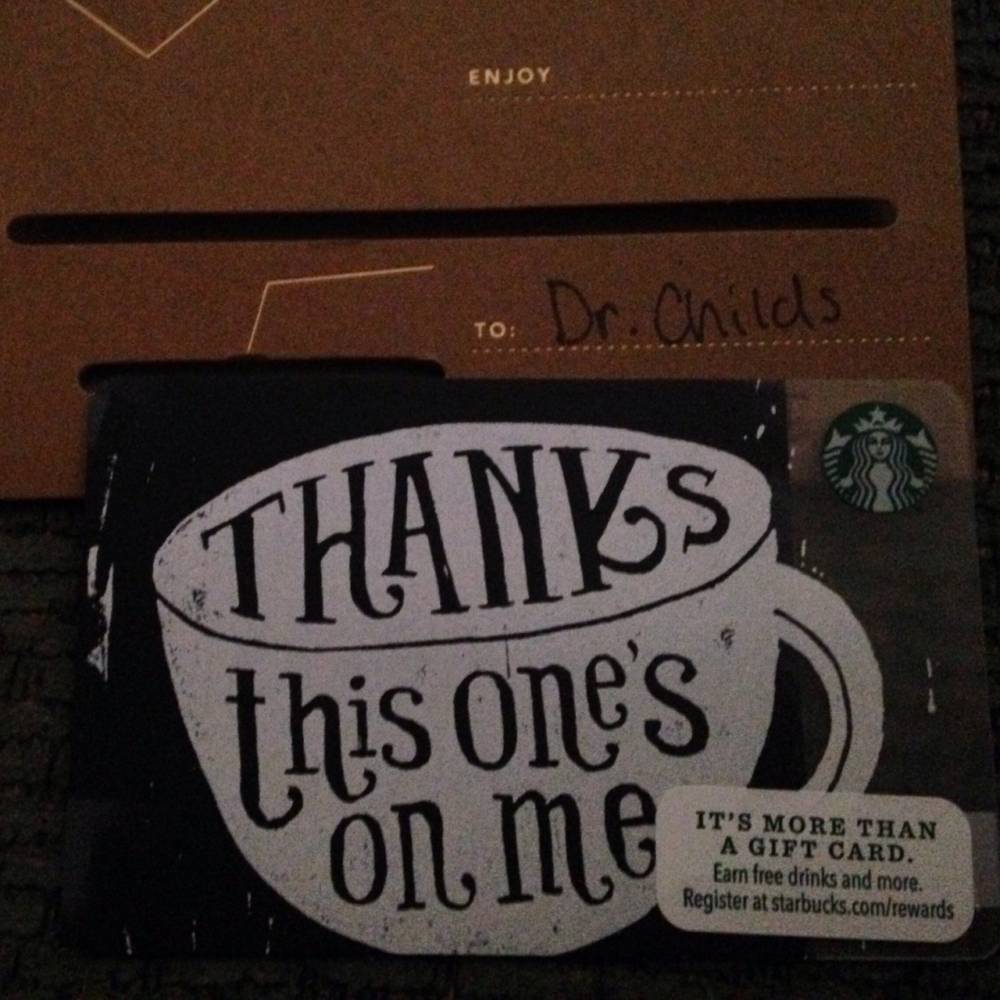 Another semester is in the books, and as usual, it is bittersweet. I enjoy teaching college students–as I admire their passion, dedication, and new outlooks and perspectives on life. However, coming from a K-12 background for 11 years, it is difficult to only have the students for 16 weeks, and then they are on to the next phase in their college career.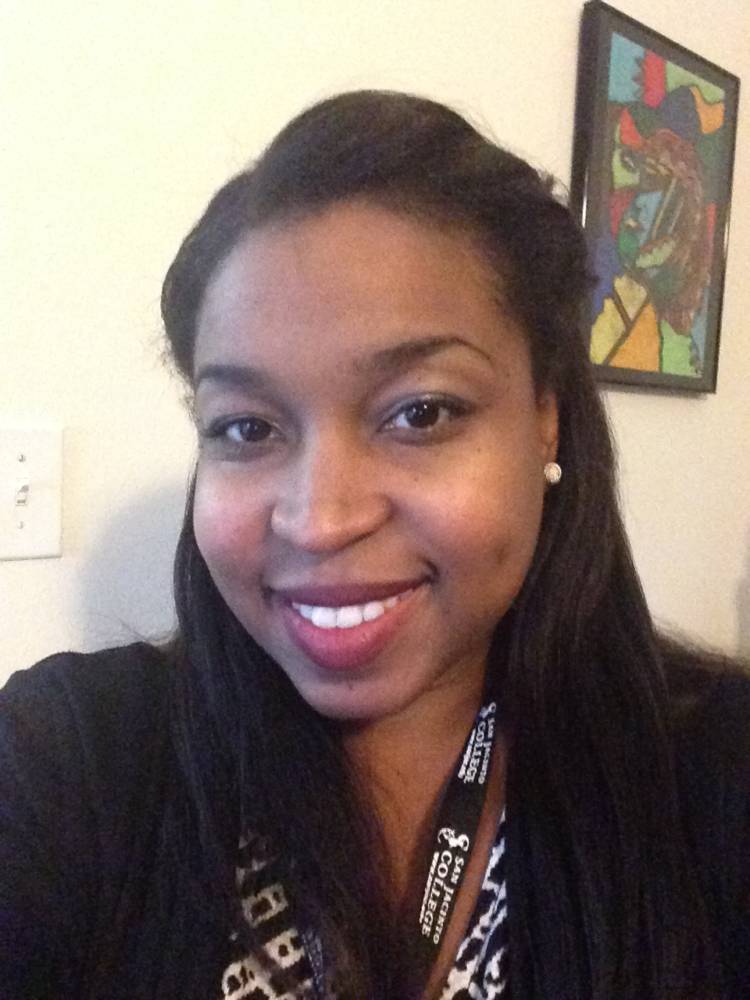 It has been a busy semester…I taught a full course load (though still a part-time employee), presented and chaired at two major educational conferences, and made every effort to improve my teaching. I also set future goals for myself personally and professionally. Below, I will share just a few highlights, and "aha" moments: 
January/February
I began this semester with two 4-Week courses that I had never taught before (it was an unexpected opportunity,  but a blessing).  It allowed me to the ability to become more concise with my lessons and timing, and I had to be SUPER organized, and on top of my grading.  ALL of my students were successful, and ended up moving on to their Composition 1301 course in February.  The month of February was one of the greatest in my higher education career!  I had a very successful presentation, and  I was able to network with other professionals at the Texas Association of Literacy Educators (TALE) conference at the University of the Incarnate Word in San Antonio, Texas. During my presentation, the attendees were very receptive, and I appreciated the brief, but meaningful conversation.  The joy of learning new teaching techniques (digital literacies and technology tools, classroom collaboration) and being around other literacy educators at various levels and locales in education was refreshing.
Throughout the month of February, for 29 days (it was a Leap Year), I shared 29 Days to L.O.V.E. Literacy on the site, and on social media. These interactive and meaningful strategies will  later be turned into a book/guide for teachers and parents.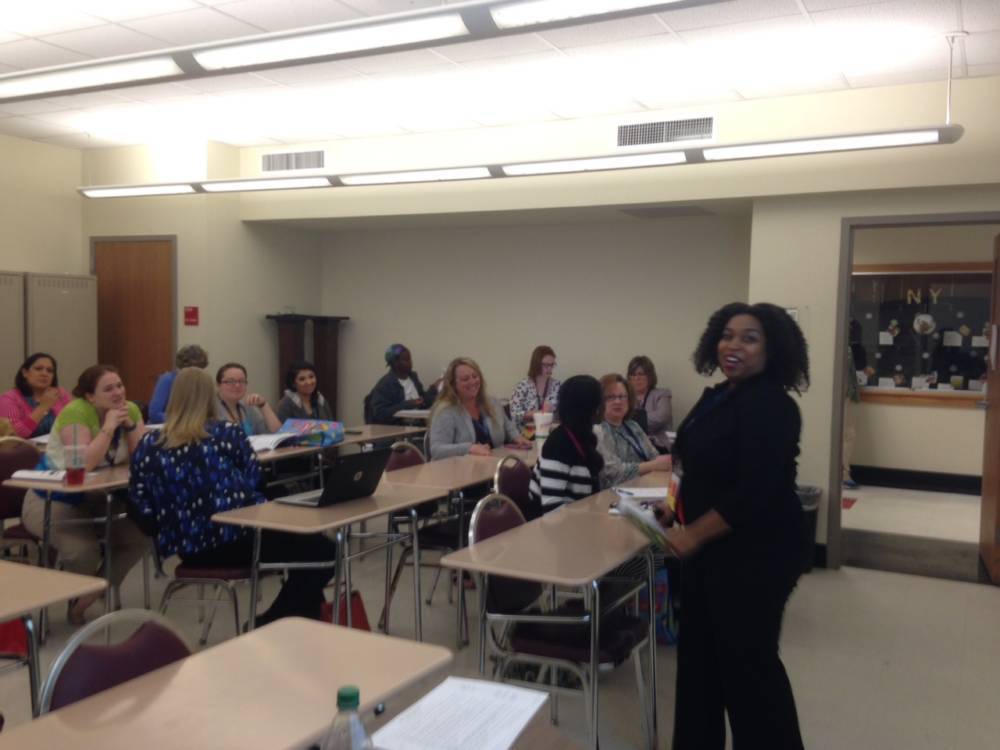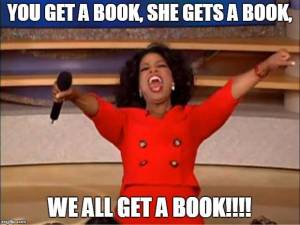 March
In March, we made it to Spring Break, and for part of my break,  I spent it with upper respiratory/flu-like symptoms– aka "I accomplished nothing I set out to do" over the "break".  During the end of the break, I went home to Kansas for a few days.  The focus of instruction for this month was careers and motivation in GUST (College Success), and the different patterns of organization in my reading and writing courses.  We learned research skills, and surprisingly many students didn't have much exposure to "true" research based reading and writing.  Using a series of mini-lessons, I let them know of their research capabilities (and the research skills which they already use everyday).  We also took a library visit to dig up controversial issues with most of my classes for their final projects.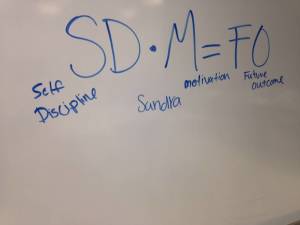 April
April was the usual busy last month of the semester, and I had the opportunity to attend and chair a session at the CCCC conference held in downtown Houston at the Hilton Americas and the George R. Brown Convention Center.  I was able to see more of the College English/Composition side of instruction.  I attended some interesting and awesome presentations.  One presentation discussed using hip-hop to teach the required skills for College English.  Many other research based methods and faculty papers were shared.  A valuable session I attended, was one in which  I  learned more about the Writers in the Schools (WITS) Houston program, and I would love to collaborate with them in the future by volunteering my time, and even possibly creating a partnership with the organization and San Jacinto College.
In the second half of April (Monday the 18th), Houston was crippled by heavy rains, which caused dangerous flooding, and caused most of the city to shut down, including our campus. It was a scary time for the city, and a reminder to always put safety first.
I finished out the month on a positive note by being a career mentor for Iota Phi Lambda Sorority, Inc.'s (Epsilon Phi Chapter) "The Wheel of Careers" Breakfast with the Professionals.   I attended as an Educator, and my husband as an Architect.  We were able to talk with students from ages 8-18 about our careers, pique their curiosity, and answer any questions that they had.  Some students had never heard of the Architectural profession, and others like myself growing up, never knew any college professors living in their community.  It was definitely a wake up call that I can always do more with service to the community (outside of my college obligations).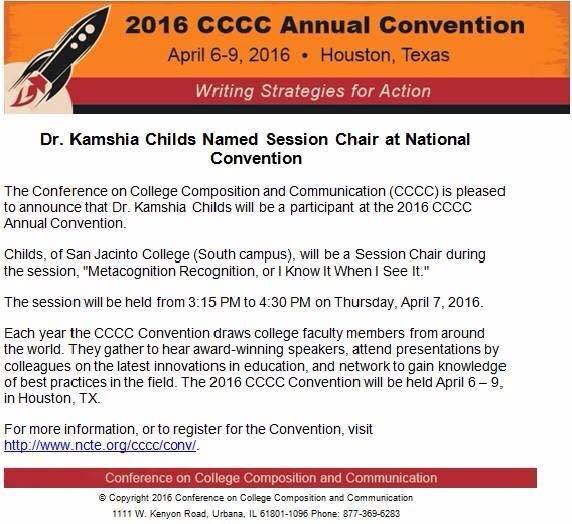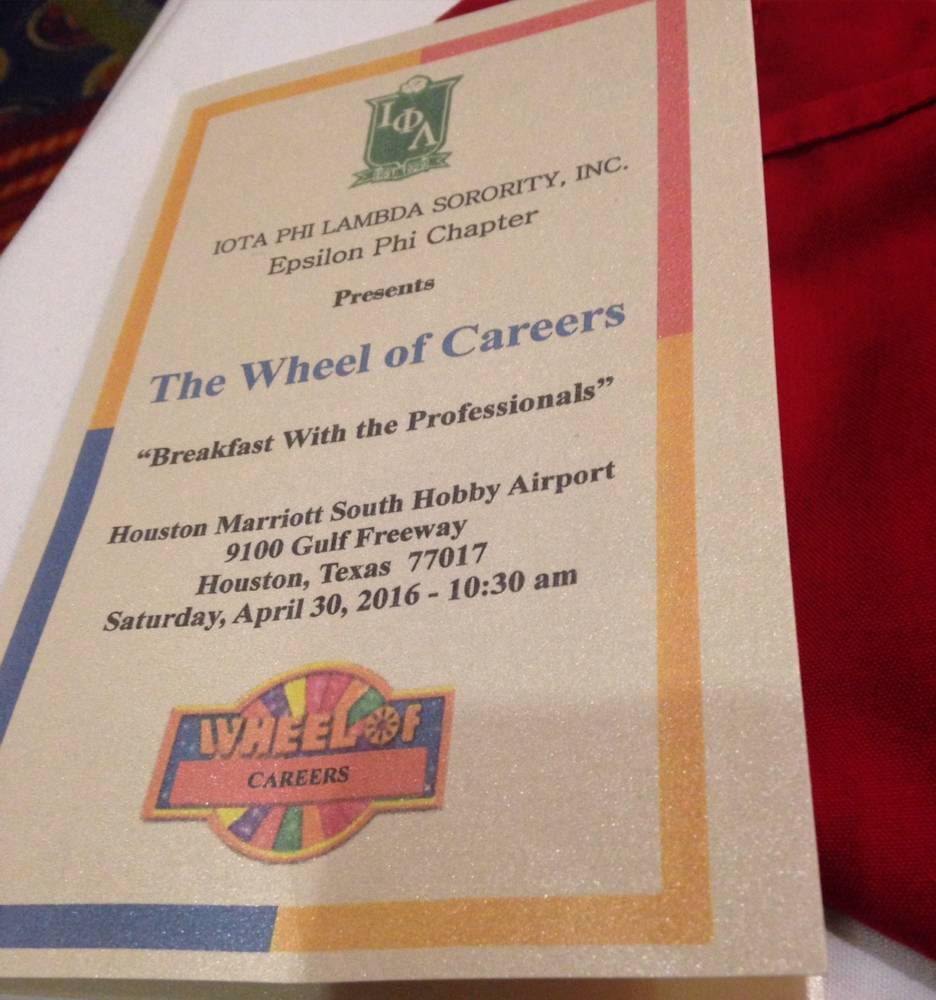 May
Closing out the semester, I always hope to leave my students with the knowledge and purpose required by my department, but I also feel that my mission is accomplished when  students are able to recognize their growth over the course of the semester.  I  love to hear their stories of gaining confidence with subjects (reading and writing) which they didn't  necessarily care for.  Most  of my courses are completed with a final portfolio.  Although it can be a pain for some, I know that it allows them to look back on their hard work over the course of the semester.  It also shows them areas in which they need to improve.  My hope is that I am also teaching the students how to be successful.  If you take my courses you are guaranteed to receive an experience that includes: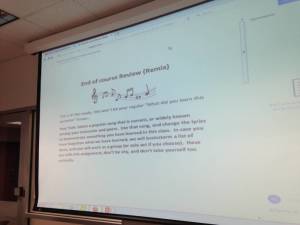 Professionalism in teaching, communication, and organization
Growth
Learning and gaining knowledge that is more than just a "subject area"

 Personalization, Care, and Respect
There are few things that mean more to me, than a simple "thank you" at the end of the semester (although my students are awesome, and some tend to bring me treats and small gifts as a token of their appreciation).  It lets me know that I made a difference, and an impact on someone's life.  Though small, I enjoy being a part of someone's college journey.  I look forward to further spreading my wings next semester, and growing right along with my students.
-Dr. K. Childs