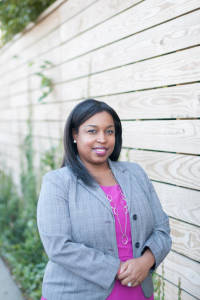 Recently, I took a leap of faith–as I am seeking to be more active in educational policies and educational rights for students, parents, and of course, teachers.   I put in my nomination to be a part of the TALE (Texas Association for Literacy Education) Board.  Please read a portion of my submitted background and vision for TALE (below).  Also, feel free to click on the provided links for more information.  If you are a current member of TALE, I would appreciate your vote for one of the two available Board positions. Thank you!
Candidate for Board Position: Kamshia Childs, Ed.D.
Background:
I am presently in my fourteenth year in education—where I have served in various capacities. I have four years of higher education teaching experience. I have taught College Preparatory courses in Reading, and Content Area Reading courses at a two year college (San Jacinto College), as well as I am currently teaching at a four-year HBCU (Texas Southern University), in a strong and successful educator prep program. Although my career has been dedicated to literacy and reading, I also had the opportunity to teach all core subjects as a fifth and sixth grade public school teacher in Kansas and Texas for eleven years. I have a current Generalist (Grades 4-8) teaching certification in the state of Texas. I am also ESL certified, and I have worked with this population of students for my entire career. While working in the Pasadena Independent School District, I worked as a campus English Language Arts Reading department Lead Teacher, and served on numerous school district committees. Regardless of the position I have been in, I have always served a very diverse group of students, and have had to adjust my instruction accordingly by using technology and varying resources. I strive to make learning customized for the population of students which I am serving—by using my personal experiences (and theirs as well) to teach and model concepts.
Vision for TALE:
If given the opportunity, I would bring a unique perspective to the TALE Board. My technology expertise and social media knowledge/presence would be valuable to the TALE Board, as I'd share ways to market and spread the mission of the organization as well as get others involved. I have taught (and been taught) in classrooms that are full of technology, and those that were around prior to the digital age. I have taught in rural and urban school districts. I am a woman of color— I see the value and need for children to have real-world literacy and materials that are representative of them. I am a college professor with a passion, and a "teacher's heart". It has been my mission to uplift my fellow educators, and those in my communities that I serve, and provide a voice. A position on the TALE Board would allow me to continue to progress, and serve those whom I respect and want more for. I appreciate your consideration.
About the current Board & Members: http://www.texasreaders.org/the-board.html
Place your vote for Dr. K. Childs: https://goo.gl/forms/QJ7RGZAGKgLcdnAw2 (Must log into any Google account to vote)