Hawaii International Conference on Education

We made it to the top!

Le'Ahi aka Diamond Head

Hilton Hawaiian Village- HICE Conference

Dr. K. Childs Presenting in Hawaii

TAMUC Collegues

TALE 2019

TAMUC- Corsicana Resident, now graduate

New Teachers of the Year (Former Students)

Former Student, Now TSU Graduate

TAMUC- Corsicana Resident, now graduate
This is has been one of the most challenging, yet most rewarding periods in my entire life and career in education. I had so many new starts and new beginnings. A new city, new position, new home–you get the point, everything was new. Thankfully, despite family emergencies and relocating after being in the same place for 15 years, there were many opportunities to grow career wise and personally.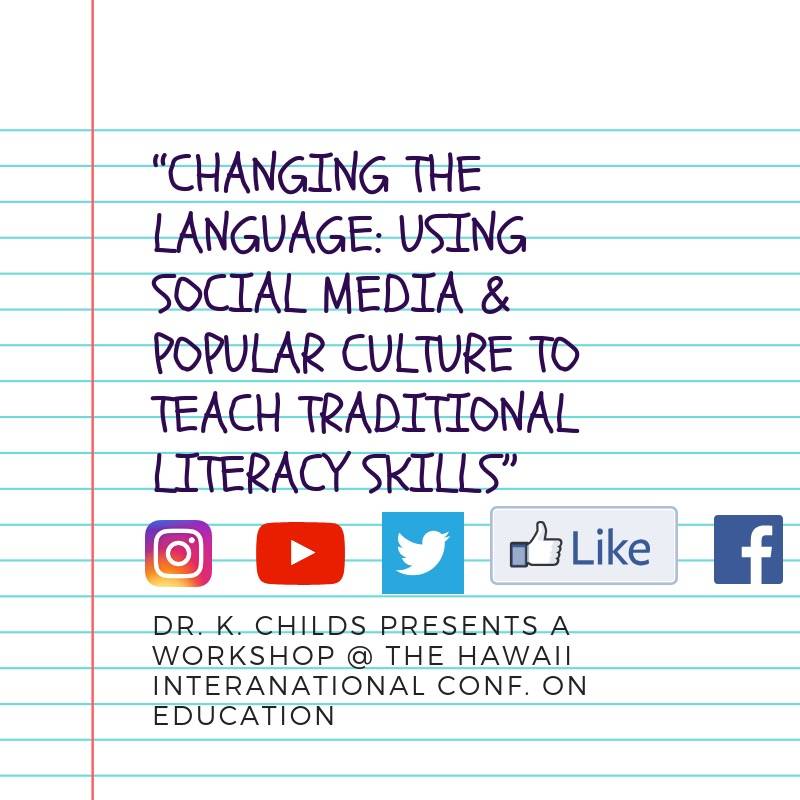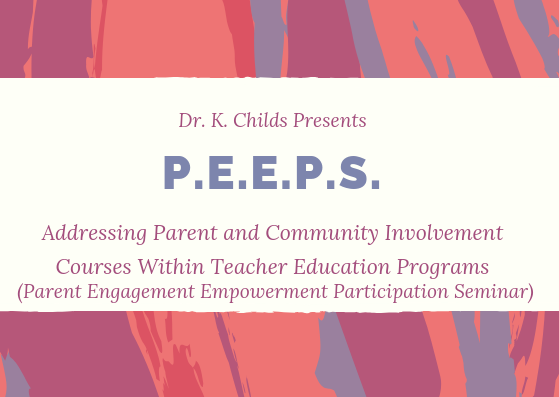 Hawaii International Conference on Education: I was able to present TWO sessions to educators from all over the world. It was a great career milestone to share my perspectives, as well as learn from others. In addition to presenting research in progress, I literally began the year by hiking up a mountain– Le' Ahi (aka Diamond Head) in my "happy place" Hawaii. Long ago, I was athletic, and this would not have been an issue then, but physically and mentally this was one of the hardest things I have done. In the past, I never had to use my mental strength to get through a physical task (as I was just naturally athletic). But my early morning hike was most definitely more mental. Once I fought through and made it to the top with a breathtaking and rewarding view, it shifted my mindset. After that I was more focused and in touch with my health. Since that day, I have made better decisions on my eating choices, and made a better effort to take care of my body. The result is that I have lost 16 pounds!
Texas A & M University-Commerce (TAMUC): Immediately after I left Hawaii, the very next day, I reported to a new job, in a new city. For the last four months, I have worked as an Ad Interim Assistant Professor in the College of Education and Human Services (in addition to my prior duties as a TA online for the KSU MAT Program). I have taught classes at various locations and online for TAMUC, and although the transitions this semester have been rough (we lived in a hotel for 3 weeks until we closed on our home), I did my absolute best to be a valuable asset to the university and my students. The welcoming spirit, and helpfulness of everyone has been second to none. I am currently in an interim role, and aspire for a long term position with the university. I long to contribute to the DFW area and surround communities, and I have so many exciting contributions that I am ready to make.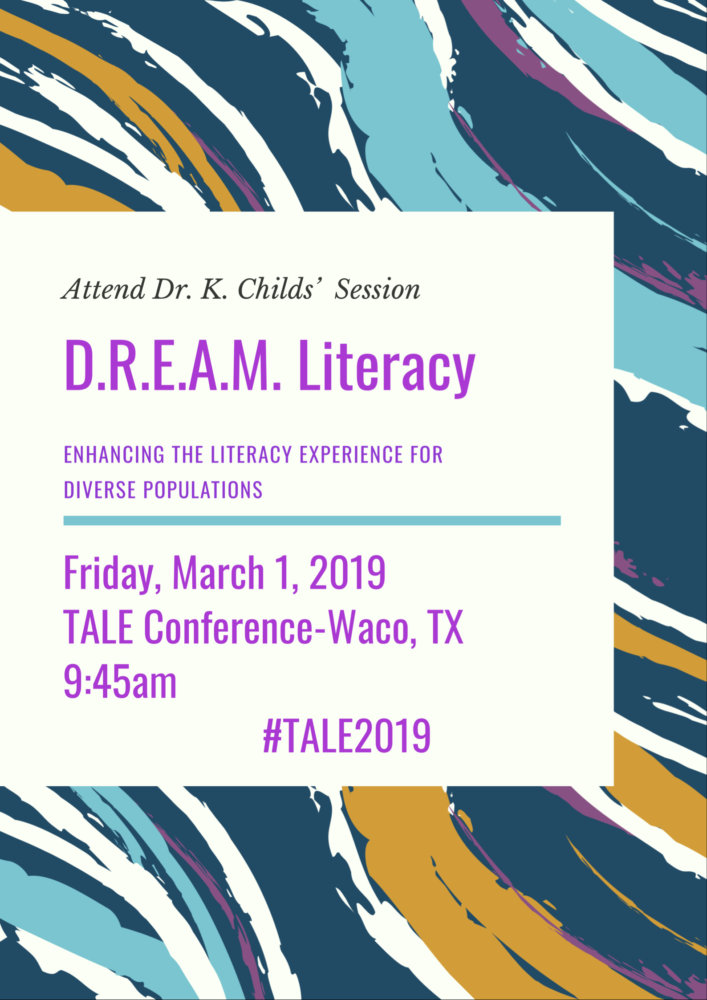 TALE 2019 Conference: I traveled to Waco, TX in early March to share a presentation that I had been working on for awhile. To my surprise, it was my LARGEST presentation that I have given yet. The room was FULL! People were on the floor, around the walls, and every seat was full. The reception was wonderful, and great ideas and action have come from the presentation. While there, I was not only a presenter, but I served as a TALE Board Member, and virtually documented the conference as TALE's Social Media Coordinator.
The First Gen- Lounge Podcast: Another "first" that took place this spring, was that I was interviewed for the first time for a podcast interview. Dr. Eve Hudson interviewed me for Session number 57 of her weekly show that has over 15,000 downloads in over 27 countries. I am thankful for Dr. Eve seeking me out to share my journey as a low-income, first-generation college student turned teacher, turned professor. I am glad I was able to share my story, and I hope that it inspires and motivates others.
Graduation & Students Achievements: This year, I had several former students who are now teachers, that were named "New Teacher of the Year". I don't take any credit for it, but I am so proud of them doing the work it takes to be recognized by their peers and students!
Last but not least, I was able to virtually or in person attend many of my former students' college graduations. This semester, I had the honor of mentoring students near and far, and I do not take that lightly. I LOVE getting to see them begin a new journey, as well as it keeps me humble and thankful for my journey. All I want to do is give back!