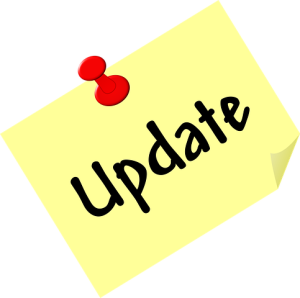 Update: Last week I received notification that unfortunately, they could not find a place for my presentation for the 2018 SXSW EDU event.  It was disappointing, but I am glad that I was even in the conversation (being put on standby).  Thank you to ALL who voted for my proposal, and those who encouraged me!  However, don't feel sorry for me. I am not finished with "Changing the Language", as I also learned last week that I will be publishing "Changing the Language in a peer- reviewed journal as an article (my third this year).  Look for more information soon.
Published on 10/13: Back in August, I submitted an education proposal to Panel Picker–which is South by Southwest's (SXSW ) way to "crowdfund" and determine which sessions would be of interest to annual conference attendees.
The idea that I pitched was "Changing the Language".  It is a 20 minute "talk" that discusses strategies to implement social media/popular culture terms into the teaching of traditional literacy skills within the classroom.  It is a way to get teachers to reach students by being relevant and make connections in academic and social skills.
I am excited to say that I am on the "standby" list for this amazing conference! It will be an excellent platform to share my ideas with those that serve in education in many different capacities.   It will take place in Austin, Texas in March 2018.  Being on "standby" means that my idea was of great interest to the committee, however, they are still making arrangements as to where my session will fit in.
I want to thank those who took the time to support and encourage me with this.  It is a MAJOR event!!!! The chances of being selected to share your idea are small, and I am SO grateful to those who took the time to vote for my proposal, and those who shared my #AdobeSpark video that accompanied my idea in my proposal.  I have already written an article (under consideration) for this presentation, and I am in the planning stages of writing a book to accompany the concepts that will be discussed in this session. I look forward to giving you more updates on this event, and future publications soon.
Sincerely,
Dr. K. Childs
Additional Resources:
SXSW Edu website: https://www.sxswedu.com/
Dr. Childs' SXSWEdu IG post: https://www.instagram.com/p/BaJv2KvFRTV/?taken-by=doctorkchilds